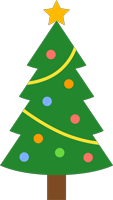 We will be closing down over Christmas & New Years to give our team a much deserved break!
Our Ferny Hills Store & Workshop will be closing mid December and reopening on Monday 6th of January.
Over the Christmas & New Years period we will have limited on-site appointments available on selected days. To request a booking, click the Book Now button below.
On-Site Appointment Availability
| | |
| --- | --- |
| Monday 16th December | Limited On-Site Appointments Available |
| Tuesday 17th December | Limited On-Site Appointments Available |
| Wednesday 18th December | Limited On-Site Appointments Available |
| Thursday 19th December | Limited On-Site Appointments Available |
| Friday 20th December | Limited On-Site Appointments Available |
| Saturday 21st December | Closed |
| Sunday 22nd December | Closed |
| Monday 23rd December | Limited On-Site Appointments Available |
| Tuesday 24th December | Closed |
| Wednesday 25th December | Closed |
| Thursday 26th December | Closed |
| Friday 27th December | Closed |
| Saturday 28th December | Closed |
| Sunday 29th December | Closed |
| Monday 30th December | Limited On-Site Appointments Available |
| Tuesday 31st December | Closed |
| Wednesday 1st January | Closed |
| Thursday 2nd January | Closed |
| Friday 3rd January | Closed |
| Saturday 4th January | Closed |
| Sunday 5th January | Closed |
| Monday 6th January | Regular Trading Hours |